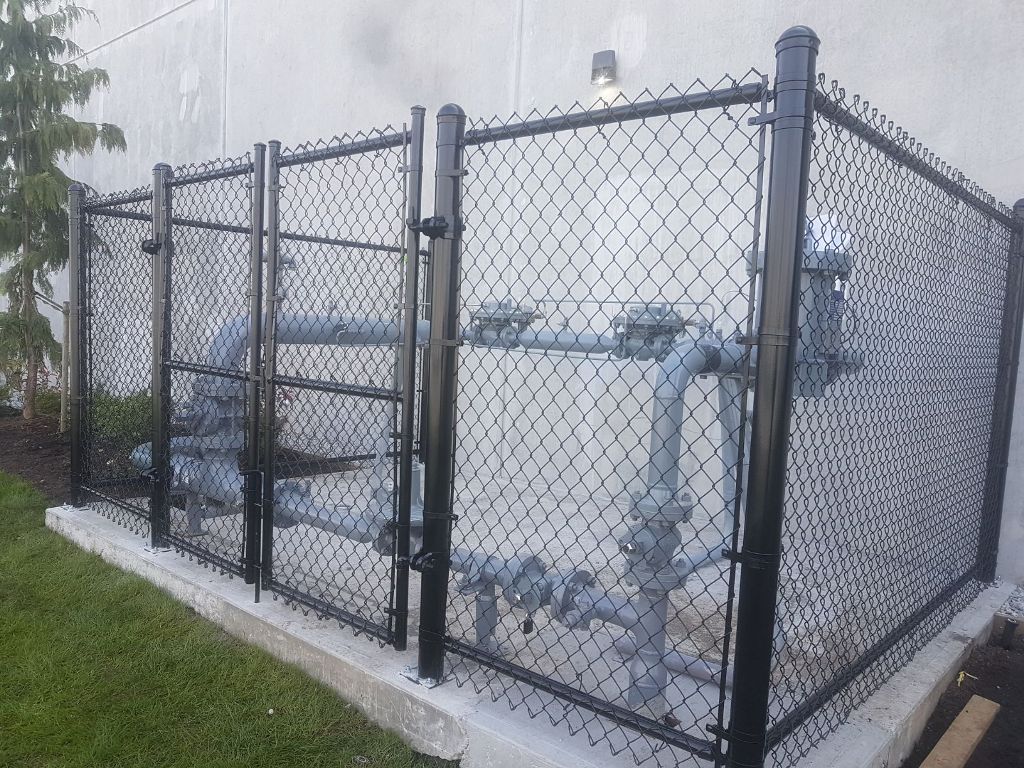 As a leading provider of chain link enclosures, Ace Link Fence Ltd. has helped numerous customers find the perfect fencing solution for their needs. We serve customers in various locations, including Langley (BC), Surrey (BC), Abbotsford (BC), and their surrounding areas. If you're considering a chain link enclosure for your property, our team of experts can help you customize your chain link enclosure to meet your specific needs. In this post, we'll explore some of the design options for chain link enclosures.
Color Options
Chain link enclosures are often associated with the traditional silver metal color. However, with modern advancements in fence coatings, it's possible to add color to your chain link fence. At Ace Link Fence Ltd., we offer a range of shades to choose from, so you can select a color that complements your property's aesthetic. Adding color to your fence can make it stand out and add an attractive element to your property.
Privacy Options
Chain link fences are popular for their durability and strength but don't always offer much privacy. Fortunately, there are several privacy options available for chain-link enclosures. Privacy slats can be incorporated into the fence to provide a level of seclusion from the outside while still allowing for proper ventilation and natural light to pass through. Privacy screens can also be added to the fence for increased privacy. These screens come in various colors and patterns, so you can select the option that best matches your property.
Height Options
The height of your chain link enclosure will depend on your specific needs. Chain link fences can range from a few feet to several feet high. A taller fence offers increased security and privacy, while a shorter fence allows for better visibility. At Ace Link Fence Ltd., we can help you determine the ideal height for your chain link enclosure based on your property's specific requirements.
Decorative Options
While chain link fences are primarily known for their functionality, they can also be aesthetically pleasing. For example, decorative finials can be added to the top of the fence posts to add a decorative touch. Another decorative option is adding ornamental gates to the fence. These gates come in various styles and colors, allowing you to choose an option that best matches your property's design.
Conclusion
When it comes to chain link enclosures, there are many design options to choose from. Whether you want to add color, increase privacy, adjust the height, or add decorative elements, Ace Link Fence Ltd. can help you find the perfect chain link enclosures in Surrey (BC), Abbotsford (BC), and the surrounding areas. Our expert team can help you design a chain link enclosure that meets your specific needs and complements your property's design.